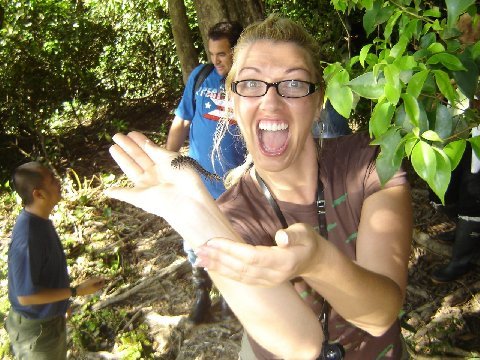 What is a Travel Confidant?
After years of friends, family and even, strangers started asking Lisa to help guide them on "their next trip" and getting rave reviews upon their return after taking her advice, Lisa can create your own perfect trip, planned down to the minute. Why Lisa? With inside connections and information, Lisa can guide you in your quest for adventure and will create your personal itinerary, whether it be a few hours or a few weeks. Ready? Just let Lisa know how long your planned trip is, who you are travelling with, your pace, and what your "must see's" are. Lisa will create an individual itinerary within 24 hours of contact. Why do the work? Just get on the plane!
Paris in 3 days
Paris in 3 days:
While the below is a 3 day itinerary to Paris, you can stretch it to 4-5 if you have children/a baby or want to maintain a slower pace.
Firstly, get familiar with and comfy with the metro system. Train lines are color coded and pretty easy. I would buy a metro pass for 3 or 5 days (they only come in 1, 2, 3 or 5 days) The link is ParisMetro.com. (Click Paris Metro pass) You can buy it online. I did not buy the separate "Paris Museum Pass".  I thought we saved money doing everything a la carte; in regards to entrances to things. That museum pass is only good for certain places; not all you want to see. BUT if you will be there 5 days or more, it may pay to get the museum pass, too. In regards to the Paris Metro pass, only get from zones 1-3. (Unless you plan on heading to Versailles, outside the city, more on that later…)
Note that the city of Paris is zoned by "arrondissements", shaped in kind of a circle. "# 1 " starts in the middle of the circle and starts to spiral outwards as the #s get higher. The lower your # is , the closer you are to the middle of the circle and many sights. Don't stay in a hotel past # 20, it is too far away from the city. See the mini map below for a quick, easy reference. The arrondissements are numbered and the famed sights are labeled so you can see where each one is.
Itinerary:
Day 1- Morning Eiffel Tower and Seine Boat Tour
Eiffel Tower
I'd buy tickets to the top of the Eiffel Tower like, early and online, months ahead of time if you can. It fills up VERY quickly. Especially if you are going at high season. (during the summer and Christmas) Some people see no point in going to the top, as there is no view of the Tower- only looking out of the tower. But it is kind of a bucket list thingy. It is up to you. Then when you are done and down, walk towards the boat cruises. They are a few blocks and walkable from the Tower. I think the boat is worth it. There are a few options, but we did the: Seine River cruise http://www.bateaux-mouches.fr/en
Your hotel concierge may give you free tickets for the boats- they sometimes have them. Ask!
The Tower and boat cruise should only take you 3-4 hours. If you go in the morning to do all the above, you can have lunch and then, either go back to your hotel OR go to the Musee D'Orsay if you are not tired. (closed on Mondays) Many like this museum better than the Louvre. It is in an old train station. Some people love it and think it the "second best museum in Paris".
Day 1-Afternoon
Arc Du Triomphe and Champs Elysées.
I'd start at the beginning of the Champs de Elysees and end at the Arc Du Triomphe or vice versa. Start walking, take pics and some people go up into the Arc du Triomphe for a very cool pic of the entire length of the Champs Elysees. This is a big walking afternoon. There are lotsa stores you will recognize but nothing cheap, really. Not the place to buy souvenirs. (more on that later for the spot to buy them) You can walk, see the Arc, eat, window shop a little. This is a good spot to end the day for dinner.
Day 2- Morning
Contact Lisa for a full, personalized, itinerary!