Explora Meow Wolf
June, 2021
Cats are better than dogs.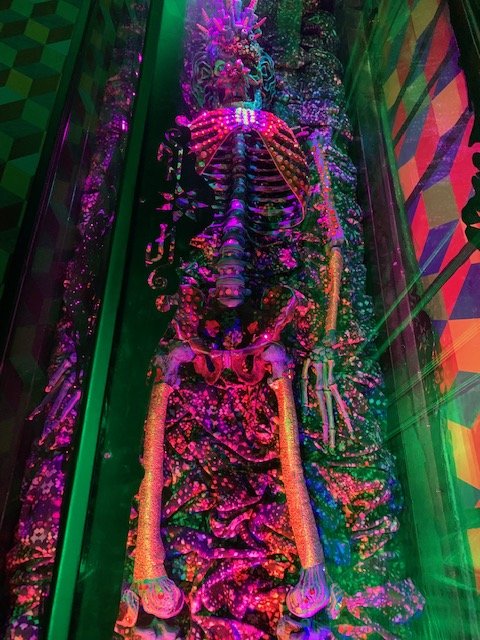 Meow Wolf
House of Eternal Return
1352 Rufina Cir
Santa Fe, NM 87507
1 (505) 395-6369
Cats are better than dogs. At least in the artworld, where Meow Wolf reigns. I was bent on seeing both Santa Fe, The House of Eternal Return and Las Vegas', Omega Mart and literally saw them, three days apart.
I'm 50. I lived in New York City and now, Miami. I've seen art. I love art. But I never had seen anything like Meow Wolf.
It's like walking into a surrealist dream. Bright colors, doors you can open leading to other worlds (literally), video games, VR headsets, blasting dance music. I never did any kid of hallucinogenic drugs but if MeowWolf is what they were like, I wish I had!
The House of Eternal Return takes one into a .. house. But it is mysterious. The family has disappeared. There are clues all over the place to try to figure out where they went. Elements of space, Stranger Things and a circus funhouse wrap together for you to try to solve the mystery.
I took my 13 year old daughters and my 89 year old mother in law. I kid you not. They BOTH loved it.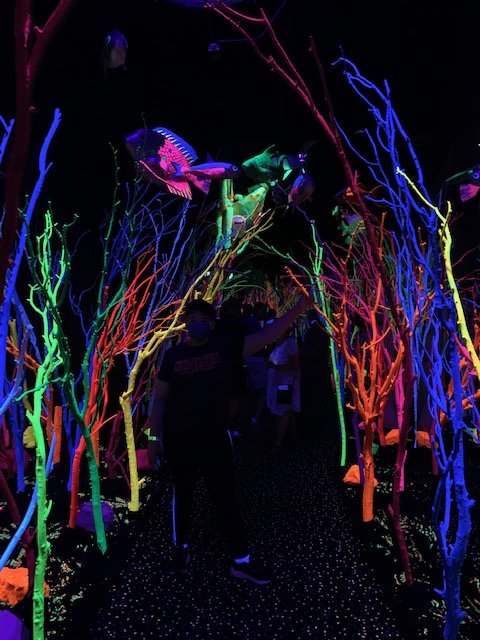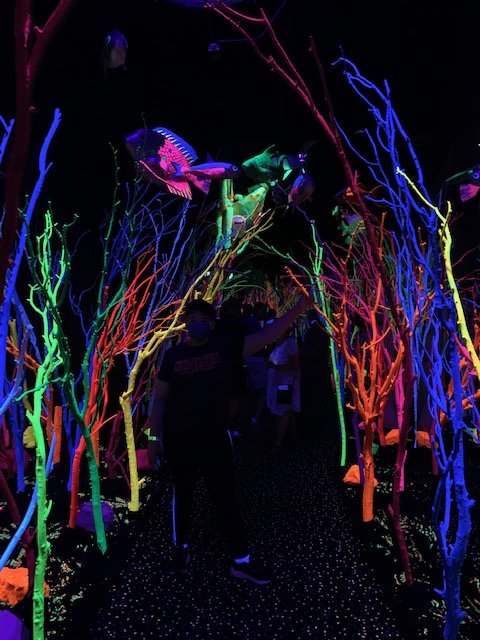 72 hours later, Omega Mart in Vegas was definitely larger.
Super clever. You head into a giant supermarket with funny and gross and silly products, like, "Goat Pus" and tattooed chickens. But behind the products through the secret refrigerator doors, opens out into again, a musical warehouse full of lights, colors and slides. Yep, BIG slides. There was also a mystery to solve at Omega Mart but I was having too much fun to try to think. It was so sensical. One could easily spend hours here and go back a second time for what they missed on the first go. Don't miss it.