Explora La Fonda on the Plaza
June, 2021
Spirited away in Sante Fe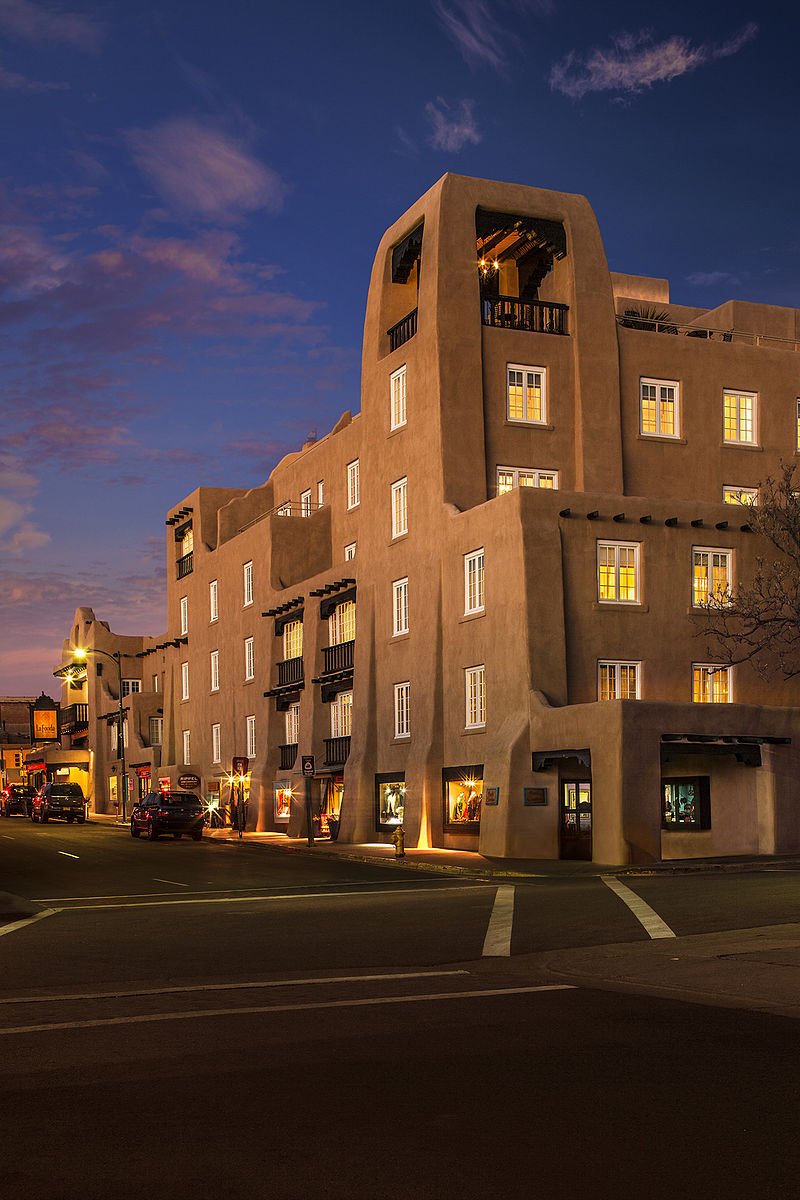 La Fonda on the Plaza
100 E San Francisco St.
Sante Fe, New Mexico 87501
855-516-1090
The Church bells rang. Walking out at sunrise from the renowned Santa Fe hotel, La Fonda on the Plaza, the sounds were hauntingly beautiful. I was excited to spend a few days in a city that smells like sage and moves like molasses.
The hotel was stunning. It was also placed perfectly. Situated in the center of town across from the plaza and adjacent to the Saint Francis of Assisi cathedral, La Fonda on the Plaza did not disappoint.
I was excited to scope out the entire complex, as I'd heard rumors of old spirits and intricate beauty that decorated each crevice. So I took my time each day to find a new hallway and go up or down a new stairway.
My room was lovely. You could see that it was from the past but it was all updated with new decor.
Upon my arrival, I received a lovely plate of wine and charcuterie. Yum…. what to do? Eat or explore?
I chose the latter. The manager was so helpful and I was elated that the service at the hotel was perfect. Proactive, on point and timely!
The hotel lobby was always a beehive of activity. We were told not to miss the Bell Tower Bar, the classy rooftop watering hole. We went up there at sunset and wow, the view was gorgeous.
On the day of my checkout, I had breakfast at La Plazuela, the hotel's famed restaurant. Southwestern colors bursting from tiles all around, I devoured my huevos rancheros.
My only regret was not being able to catch a friendly ghost on my departure.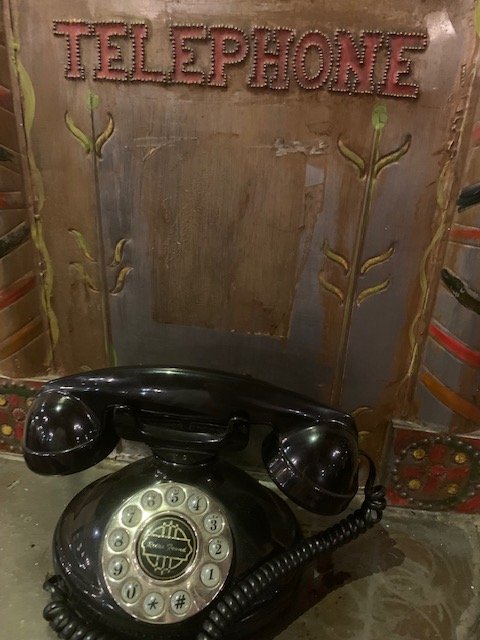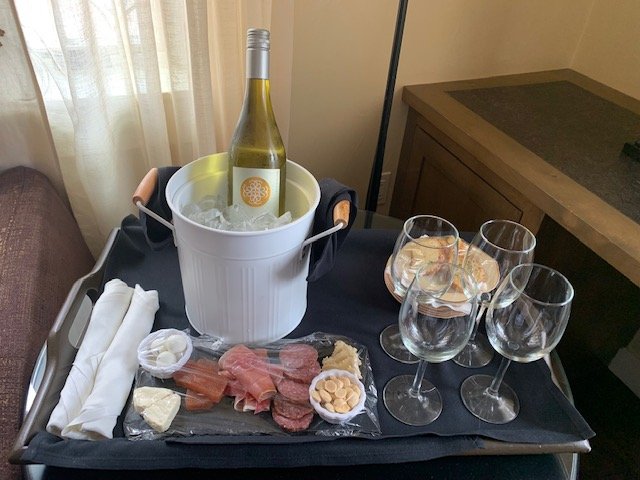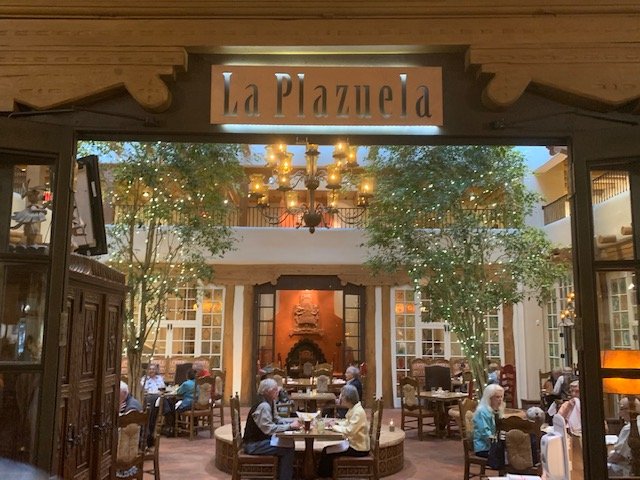 La Fonda on the Plaza
100 E San Francisco St.
Sante Fe, New Mexico 87501
855-516-1090