Explora The Fontainebleu Hotel
Paradise Found-tainbleau
The Fontainebleu Hotel
Location: Miami, Florida, USA
Miami Beach personifies glamour and has been a foremost vacation destination for the last century.  In the 1950's it experienced a true Renaissance and the Fontainbleu Hotel was at its epicenter.
Known for epitomizing glamour, the new Fontainbleu is a recipe of unique design, modern art, music, fashion and technology, totaling an innovative way to experience undeniable luxury.  Last November, the Hotel underwent a billion dollar renovation.  Housing over 1,500 rooms and suites on 22 oceanfront acres; including 11 three signature named restaurants, 3 nighclubs, a 40,000 square-foot spa, and a sophisticated poolscape with private cabanas, the Fontainbleu marries the line between the enchantment of the past, the allure of the present and a new ideal for tomorrow.  How can one not be dazzled by the fact that approximately 25 miles away, is a true oasis and one of the world's premier destinations seen on all of the "To Be Seen" lists?
The Fontainebleu Hotel
4441 Collins Avenue
Miami Beach, Florida 33140
305-538-2000
Images courtesy of fontaineblue.com
I never had seen anything like Meow Wolf. It's like walking into a surrealist dream. Bright colors, doors you can open leading to other worlds (literally), video games, VR headsets, blasting dance music. I never did any kid of hallucinogenic drugs but if Meow Wolf is what they were like, I wish I had!
The rewnowed Santa Fe hotel, La Fonda on the Plaza, the sounds were hauntingly beautiful. I was excited to spend a few days in a city that smells like sage and moves like molasses.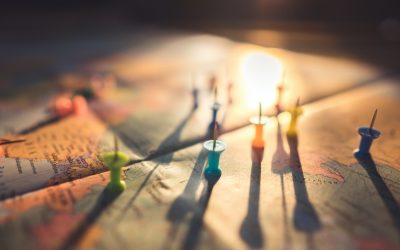 Attain dual citizenship. If one of your parents were born in a foreign country, you may have the right to become a citizen there…