Explora Portugal and Ireland
August, 2017
Ancestry.com called me...
Duration: 8 nights, 9 days
Locations: Lisbon, Sintra, Porto, Cascais, Cabo de Roca, Dublin, Sligo, Galway, Cliffs of Moher, Giants Causeway, Belfast
Lilly and I flew separately from Miami into Lisbon. We put together these flights like a 1,000-piece puzzle and had to go them apart. But Lilly and I had fun flying through London on my actual birthday. We had a 3 hour layover at Heathrow where we had real "English food".. (Well, fries or "chips" with malt vinegar) Lilly was not impressed. We then shopped at an expensive boutique where I bought her a beautiful sewn rabbit doll in a handmade dress.
We met up with Mario in Lisbon around 6pm the next evening. Sunny and warm, as it was the end of the summer, I forgot how all of Europe seems to.. smoke….Ack.. but we caught a cab to the Lisbon Doubletree. The hotel was in a lovely residential neighborhood. But wow, the hotel was so modern. Too modern. So much so that we didn't know where the lights were in our room or how to run the shower. But we figured it out. We walked to a local supermarket and bought a cooked chicken and cookies and snacks and had an in-room dinner. I got a kick out of the market selling huge chunks of bacalao, salted codfish, which was a specialty in this country.
We woke up to a beautiful, sunny, summer day and had the best breakfast. I am not a melon lover but wow, the melon served at breakfast each day was out of this world. It was so juicy and did not taste like the melon I was used to in the states. We had a pickup by 8am from our driver and guide, Jorge. He was a like a Portuguese grandpa, well versed and a family man and a pleasure to be around. Our trip this day was to Sintra. Atop a lush mountain 30 minutes outside of Lisbon, Jorge showed us around this massive place. We started at the Pena National Palace- a UNESCO World Heritage Site and one of the Seven Wonders of Portugal. Famed for its colorful façade, the reds and yellows were bright in the summer sun. We walked through all the rooms, still set up as they were from the historical past. We took photos in the nooks and crannies of the structure and, to get out of the hot sun Jorge then brought us outside the castle to some local alleyways to buy some souvenirs. We bought many ceramic roosters, the "unofficial symbol of Portugal", symbolizing faith and miracles. Our next stop was a genuine Portuguese lunch a bit outside of Sintra. Oh boy, we could not imagine the deliciousness that awaited us. Tender chicken cutlets in a brown wine sauce I had never tried anywhere else and then, more of that green sugar melon. After I ran out of chicken, I used the leftover bread on the table to mop up that scrumptious sauce.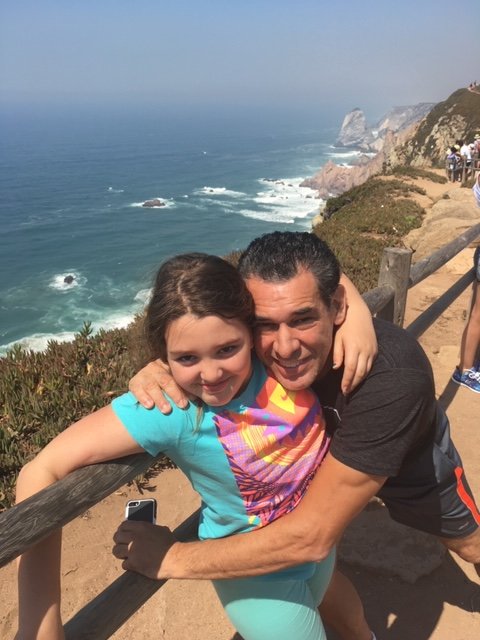 The ride back was slow to Lisbon and leisurely. We drove higher and higher until Jorge pointed out we were at "Cabo de Roca", the westernmost part of Portugal and Europe and the gateway to the open Atlantic. It was terrifying and windy and rocky, and waves were crashing below. Jorge had told us a story of a married couple who got too close to the edge to take a selfie and the wind literally, blew them both off the cliff with their two young children watching in horror. That was it. That sealed the deal. I literally cried, while Mario asked Lilly to look over the edge of the rocks. I was so angry at them both, even as they got back into the car. Ugh. Why did I have to marry the guy who likes to live dangerously, again? I calmed down as we drove to Cascais and passed the hotel from the set of the old James Bond movie, Casino Royale. Cascais reminded me much of the French Riviera. Small, rocky beaches with ladies in bikinis strewn about and striped umbrellas dotting any empty plot of land. Hotels close to the beach were bustling with cafes and music playing and couples lunching. It was a cool spot.
We got back to Lisbon and our hotel in time to freshen up to watch a Fado show. Told not to miss this kind of entrainment unique to Portugal, it was so unique. Fado shows usually last hours but this one was "family friendly" and only 45 minutes. It's basically a woman singing lamentful songs, as the shows were started when these women would watch their husbands go out to sea either to return years later, or not….The songs were not in English but the mood was set and you could hear their sadness in their haunting voices, accompanied with a piano or violin or both. It was so lovely to hear and watch.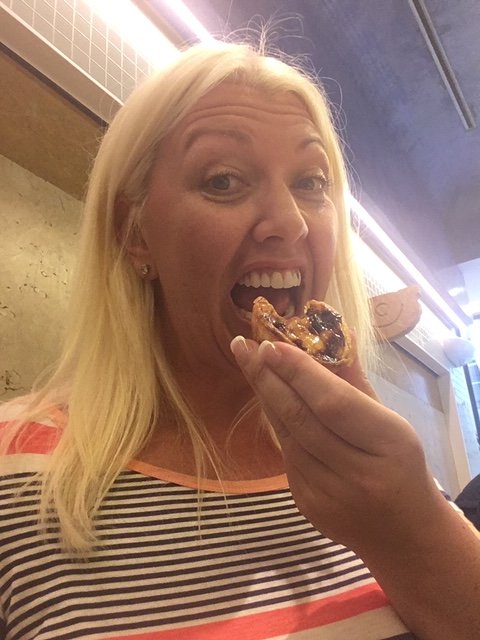 We left the show to eat a hamburger and sandwich at a small café and of course, for dessert could not miss the pasteis de nata, the famed yummy custard tarts that I could pop like after dinner mints. Portugal was famous for these tarts, made with egg yolks and sugar and flour. Returning to our hotel for another big day, we had a two-hour drive to Porto with Jorge the next morning.
We awoke to another summery day, ready to head out to the Douro Valley and wine county. Unfortunately, on our drive, we smelled lots of fire and smoke, remnants of the fires that the city was experiencing from drought like conditions.
Porto was unlike Lisbon. Much "older" and right on the Douro River. So many bridges dotted the river connecting one side of the city with the other. Tons of traffic was all around. Jorge drove us to a Clérigos Church and Tower to explore. Then, he took us to the "Harry Potter library" but the wait was just too long to get in (more on that, later). We ate lunch locally and watched passersby. We had a boat tour on the river of about an hour and it was awesome to hear the tour being lectured in English, Portuguese, French and Spanish. The day was perfect, touches of wind and going under all those bridges was super relaxing.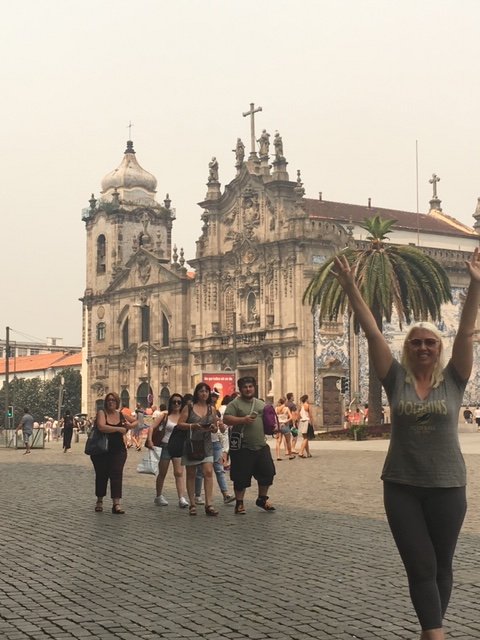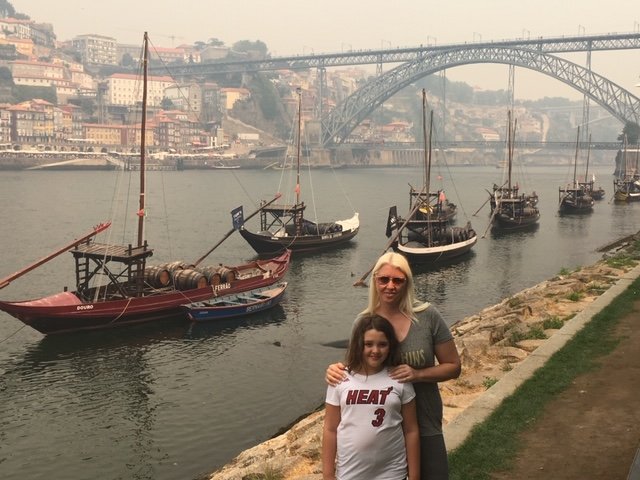 Jorge met us at the end of our tour and as we were ready to go to a wine tour, Lilly was begging to go back to the Harry Potter library to get inside. Sigh, decisions, decisions…. What the hell, right? Mario and I don't drink anyway, so we left the line literally, of the wine tour and asked Jorge to drive back across the bridge to the library, which he did without hesitation. We waited on line (much shorter this time) to get into the building, even though it was late afternoon and soon closing. But it was SO cool. Winding stone stairways and plush velvet chairs all around. Of COURSE I had to buy the latest JK Rowling novel for twice the price I could get it in the USA and schlep it home as extra weight in my luggage….jeez, what a mother and father will do for their kid, I tell ya…We drove the two hours back in sleepy silence, but it was marred by the smell of smoldering ashes.
The next morning was a Lisbon walk through. Again, sunny blue warm skies met us as we ate breakfast (with my fave melon, of course) We were meeting up with a free walking tour not far from our hotel. We met at the site and about 8 others were there with our guide, a young Portuguese man. But about 20 minutes into the tour, it was getting hot and he, was much too long winded and boring. The highlight was he walking us through the intricacies of Lisbon streets on a summer morning. We passed the oldest bookshop in the world, Livraria Bertrand, and passed churches, barber shops and cafes, alive with people. We head out on our own at a rest stop and walked down towards the ocean along the tiled streets to Praca De Comercio. We watched couples and street performers and took a short taxi ride to Pastellaria Versailles where we ate salty ham and pasteis de natas for the last time. Lilly and I had our hair blown out and got ready for our morning flight to Dublin.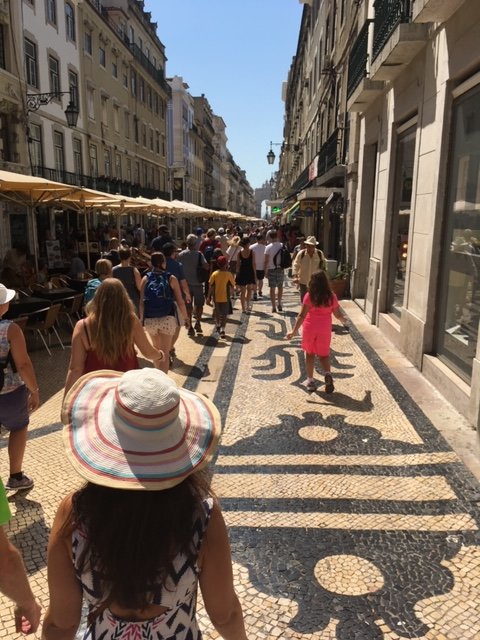 We took our Aer Lingus flight to Ireland and arrived into Dublin on a late Saturday morning to a grey sky. Well, it WAS Ireland.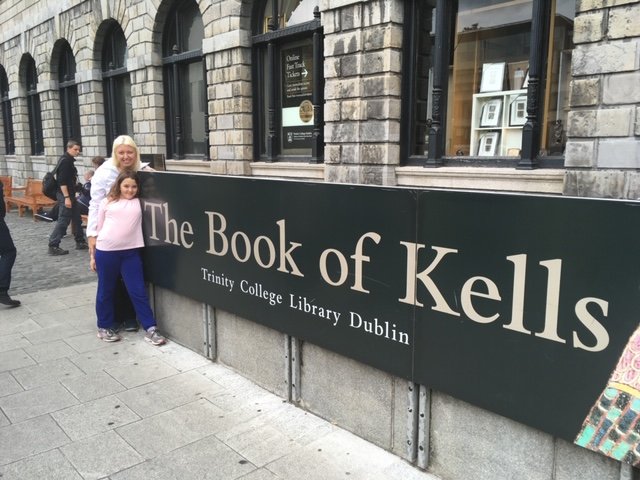 We checked into Charlemont Place, Dublin, an absolutely lovely hotel near to all. We had tickets that afternoon to Trinity College to see the famed Book of Kells. The concierge told us the College was about a 15-minute walk and we hoofed it to the famed educational staple. It was really majestic. Stone grey walls dotted with lichens and a wedding taking place on the August afternoon on campus. We made our way to the Book of Kells and observed under glass, some of the oldest manuscripts in existence. But the highlight for me was Trinity Library itself. This place was what old libraries must look like when you conjure one up in your imagination. Smelling musty and of old wet pages, dark wood shiny with reflection and busts of old writers here and there, lined with thousands and thousands of books on upper shelves and lower. A lone harp rested on a stand telling a story. The Trinity College harp is the national symbol of Ireland, being depicted on national heraldry, Euro coins and Irish currency. It was put there in the 15th century. I could not imagine a better place for a ghost hunting crew to set up camp. It was so creepy, so unique and so enthralling.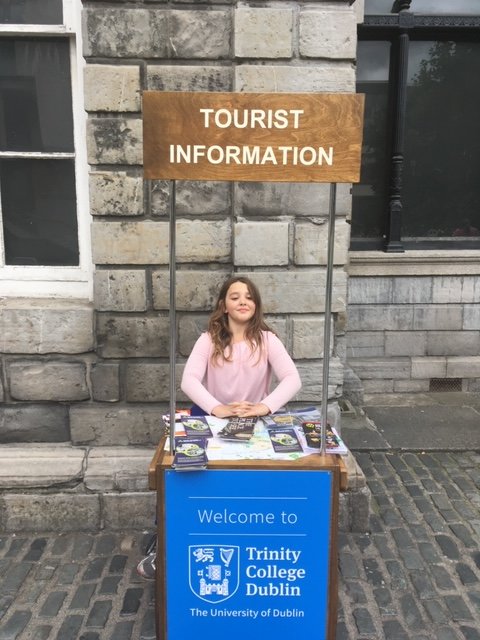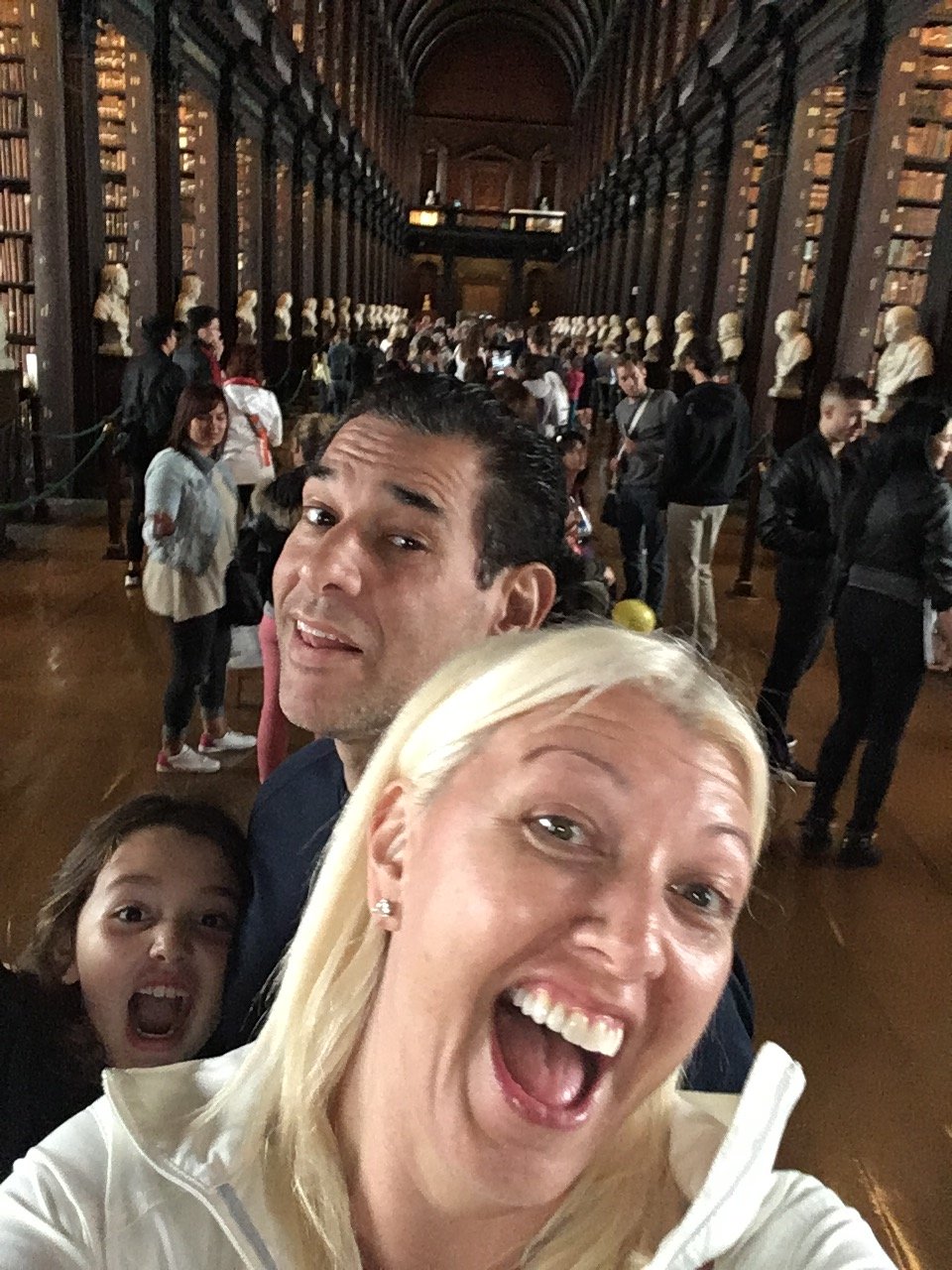 After we left the Library and College, we walked out to Temple Bar, I mean, when in Dublin, it is kind of a must…. Lilly was excited she was allowed into a drinking establishment. She was laughing at all the folks in the late afternoon at the bar and the band onstage, so loud we could not hear each other. We took some photos outside and went for dinner, some very, Irish, um, hamburgers…lol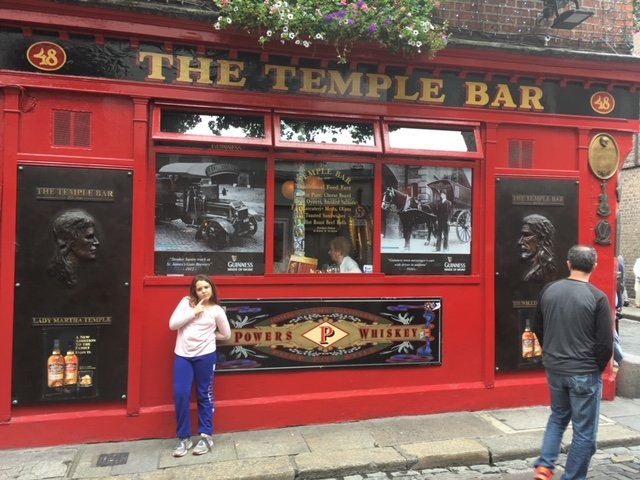 We crashed at our very comfy hotel after walking "home".
We had to be up early the next morning. We were walking to meet the tour bus to take us to Galway, about a two-hour drive from Dublin, to see the Cliffs of Moher and to meet my Aunt and cousins. They lived about a 90-minute drive from Galway and decided to meet us there for a cool day tour of the Cliffs. The bus ride was relaxing and drone like, cutting though the greenish grey landscapes and sky. We pulled into the Galway bus station about 10 am and my Aunt Lorraine, Uncle David and cousins were all there to meet us for the tour. After getting settled on the tour bus and catching up, we passed the Burren and got out to take some moonlike pics on the landscape. Lilly's fuchsia sweater was vibrant against the landscape.
The Cliffs were exactly as one would picture; cold, craggy and high. Tourists roamed about and we all split to roam stone fissures and small castles atop enormously high rocks. Mario and Lilly knew how nervous I was at Cabo De Roca so they were "well behaved". The Cliffs of Moher were equally as intimidating and equally as little protected. Japanese tourists dared the wind and cliffs as they took pics near the edge. Strangely enough, there were cows at the tops of the cliffs, just grazing and hanging out. We went to some tall towers atop the Cliffs for some great pics and then, went down to the museum for a bit of respite before moving onto lunch.
You cannot go to Ireland without eating at a local pub.
So that is exactly what we did. Sandwiches and tea, with buttered bread. I had a flashback to 1983, when my dad took me "home" and I had this same meal.
We went back into Galway on the bus singing old Irish songs everyone knew but us. But it was super silly and fun.
That evening, we ate at another pub in Galway. We all laughed and joked and talked about the day spent and the next ahead.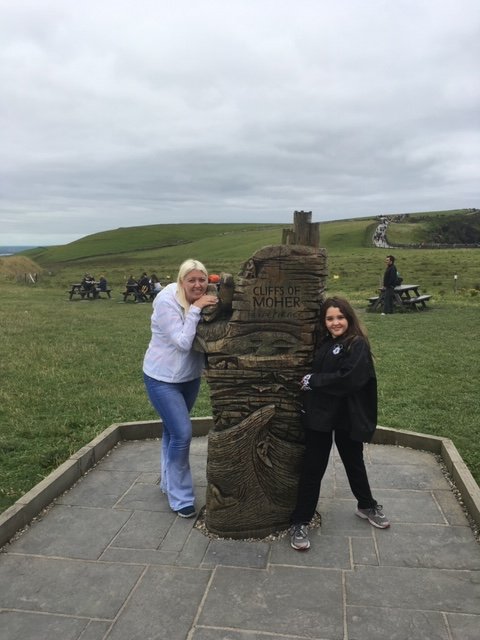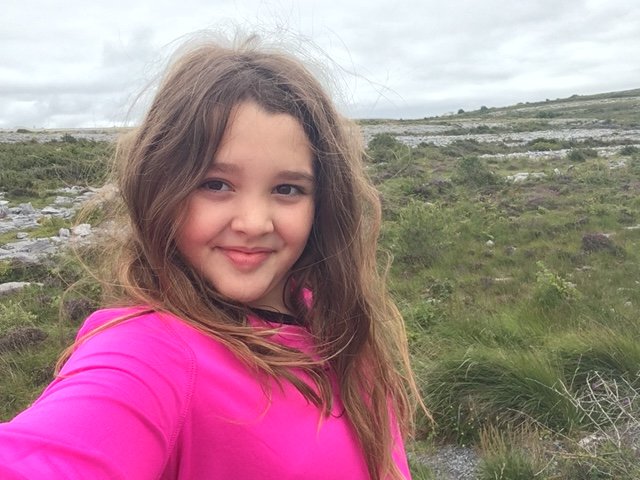 Lilly, Mario and I slept well.
We woke up to a beautiful August Irish sun. My cousin Lisa would be picking us up and driving us back to my Aunt Lorraine's house in Sligo. I ate an Irish breakfast and it was nice to talk to Lisa, who was now a young adult, a nurse and we caught up. The 90 minutes to the house flew by. We met Jimmy, my Aunt Lorraine's husband and he took Lilly for a tractor ride on the farm, which she loved. I had not been in the house since twenty years before. It was updated and I felt like I had not left. My Uncle David took Mario and I to see the old graves of my relatives and to see my Aunt Mary, the "matriarch", if you will, of the Quinn clan. Lilly went with my younger cousin Nicola to walk around the farm and see animals and to a local candy store.
I took photos of my Grandparents grave and it was not long before we came upon Mary's house. She was just as fiery as I had remembered her. She was so up on world events and totally with it. I begged her to come to the family dinner planned for that night but she would not budge. My Aunt Lorraine and Uncle Davey had warned me. I soaked her in. I didn't know if that would be the last time I saw her.
Leaving full of melancholy, I perked up when I thought about our 35 plus people dinner had set up at Yeats Country Inn. In retrospect, this was the highlight of my trip. I saw all my Aunts, Uncles, cousins and we all ate and drank and laughed and took photos. It was the perfect night. I realized that the Irish enjoy dinking and talking more so than drinking and eating and wished I had let everyone stay and drink and talk more than rush into dinner. Ugh, culture lesson for me. As we said our goodbyes, Mario and I headed back to the King house for bed. My Uncle Davey was driving us to the train station about 20 minutes away, taking us back to Dublin.
We said our goodbyes on the platform and the train back to the city was simple and easy. We got back into Dublin by noon-ish and took a taxi back to the Charlemont Place and checked in again. We had tickets to the Guinness factory for 2pm.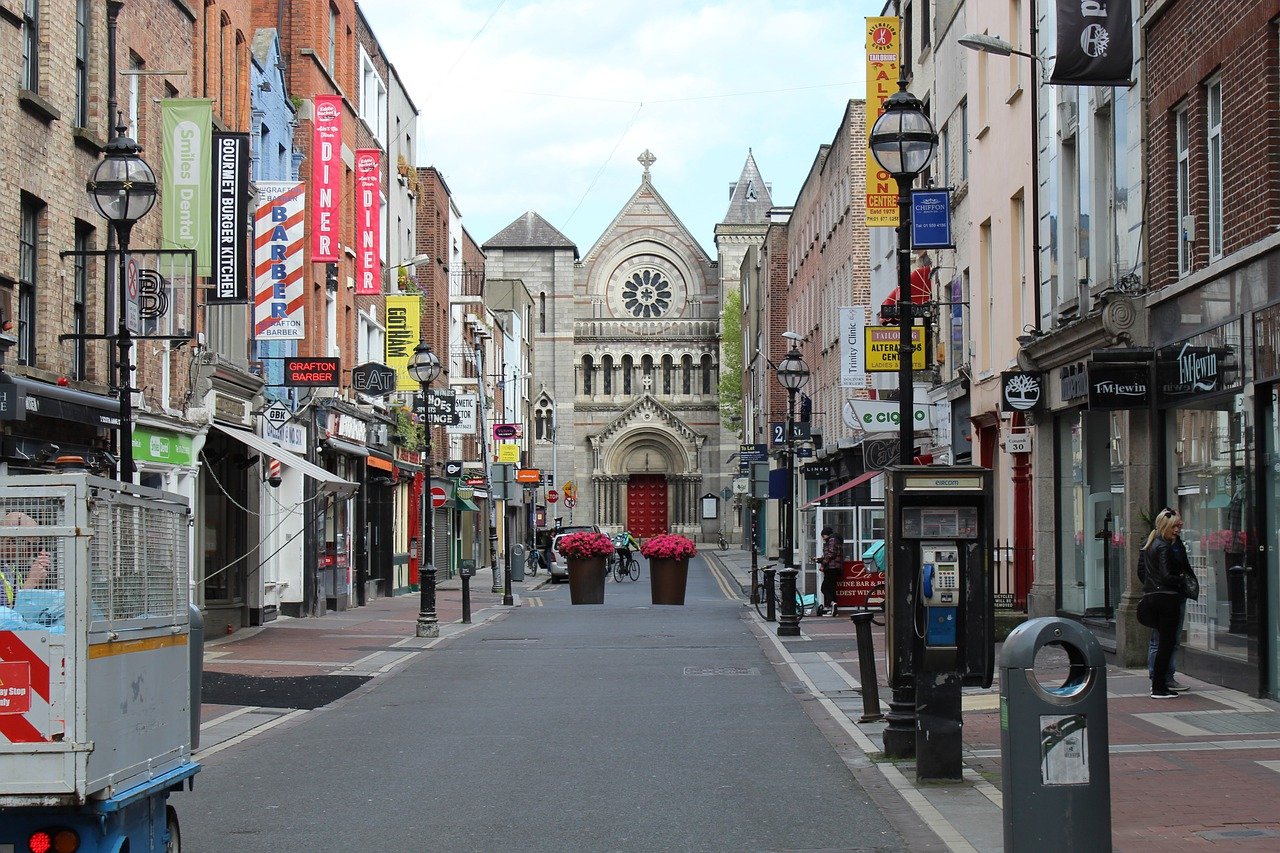 Wow, what a fun place. Even if you're not into Irish lager, the story and science behind Guinness was a totally fun education. The factory winds up and up, circularly, like the Guggenheim Museum in New York City.
We learned the process of making Guinness, some fun facts and of course, we had a freshly made mini shot glass full. But ugh, Mario and I are just not into black, warm alcohol. Lilly dipped her finger in and thought the same. (more on that later) We went to the top of the factory and it was a 360-degree glass enclosed bar with a panoramic view of Dublin. Holy awesome. It was a beautiful, sunny day and everyone was just enjoying it up there as much as we were. We bought some souvenirs and Lilly begged Mario to take her to the Dublin Zoo while I cabbed it back to the hotel for some R and R. They came back with animal tales a few hours later and we ventured out to St. Stephen's Green, a park in the heart of Dublin with pond, ducks, families and joy. It was a sweet memory for me. Mario and Lilly were cracking up all over the park and we ate another Irish, meal, ahem, tacos.. We walked and souvenir shopped and got some free chocolates at a shop giving away samples. Yum.
The next morning was our last in the city, We had to be up very early as we were taking a tour to Belfast and Giant's Causeway in Northern Ireland. We got up before dawn and walked to our tour bus stop again. We found our bus and rode about 2 hours into Northern Ireland. Our guide pulled into Giants Causeway and wow, it did not disappoint. Also, hilly and mountainous but not as high, we were walking in a drizzly Irish morning amongst 50 shades of grey (stones) . The old tale was that a Giant- Finn McCool is having trouble with someone across the water (in Scotland). The Scottish giant Benandonner is threatening Ireland. An angry Finn grabs chunks of the coast and throws them into the sea. The rock forms a path for Finn to follow and teach the Giant a lesson. But….Benandonner is terrifyingly massive. Finn hastily retreats, followed by the giant, only to be saved by our hero's quick-thinking wife who disguised him as a baby. The angry Scot saw the baby and decided if the child was that big, the daddy must be really huge. There were hundreds of flat stones where we took photo after photo. It was really a super long hike in the rain but still, super awesome to experience. We were huffing and puffing when we got back to the bus for our lunch stop, another pub and Game of Thrones filming location. (Our guide swore it was) We drove to, hiked and walked onto Carrick a Rede-a long, craggy walkway to a rope swing bridge one could over and onto a small island. The bridge was built in 1755 to connect the mainland and Carrick-a-Rede Island too reduce reliance on a boat to reach the island. Lilly was a little nervous but we all did it. Mario of course, taunting the bridge as he walked across. We bought some waters and went onto stopping in Belfast for only an hour. Ugh, I wished I had 5 hours! I wanted to see the paintings of the Troubles and take a tour and see the new Titanic museum.
Sigh, gotta come back one day.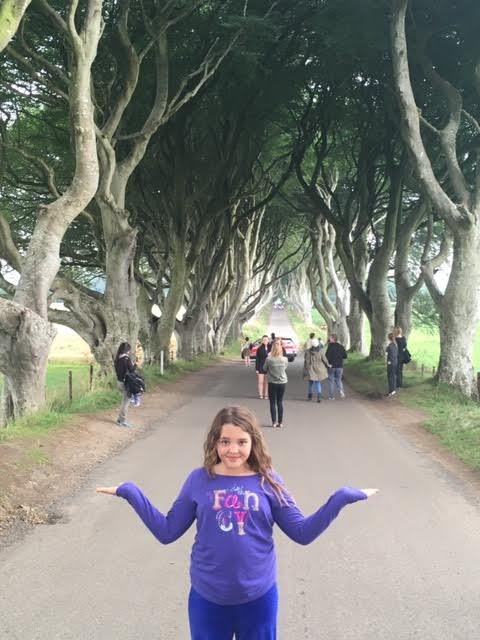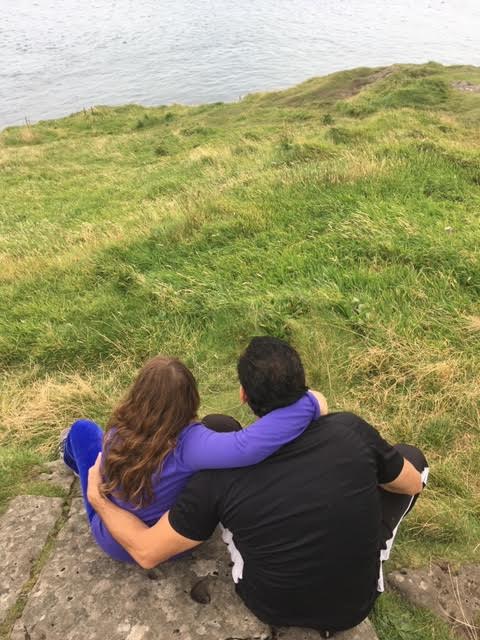 More Explora Blogs…
Read other explorations and adventures…
I never had seen anything like Meow Wolf. It's like walking into a surrealist dream. Bright colors, doors you can open leading to other worlds (literally), video games, VR headsets, blasting dance music. I never did any kid of hallucinogenic drugs but if Meow Wolf is what they were like, I wish I had!
The rewnowed Santa Fe hotel, La Fonda on the Plaza, the sounds were hauntingly beautiful. I was excited to spend a few days in a city that smells like sage and moves like molasses.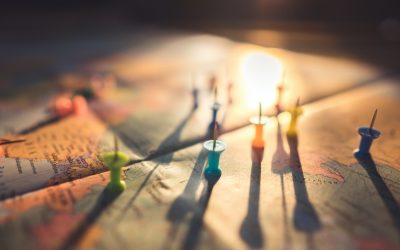 Attain dual citizenship. If one of your parents were born in a foreign country, you may have the right to become a citizen there…