Explora Cero
Cero, in the St. Regis Hotel, Epitomizes Fine Dining
Cero, Go Riverwalk Review
Location: St. Regis Hotel, Florida, USA
Waterfront dining is a staple in Fort Lauderdale, but doing so in the midst of elegance is a true treat.
Cero, in the St. Regis Hotel, epitomizes fine dining. Feeling as if one has stepped into an Erte painting, the surroundings are truly art deco as only South Florida knows how to do, yet a twist of modern décor adds a sole spin. The palette of earth and jewel tones instantly sets a relaxing, classic mood. Cero opened in May of this year and it differs than other restaurants of the same cuisine since the ocean is practically a guest at your table, with incredible views from either behind the glass or from the outdoor terrace. Service is impeccable, and all from the maître d' to the sommelier are at one's request.
The menu specializes in seafood; (Cero is not a number, but a delicious fish from Atlantic waters) yet also has poultry, beef and pork options, as well as pasta. Start off with an assortment of fresh breads, and be sure to sample the unique garlic toast followed by a taste to cleanse ones palate with a rare pink salmon topped with a caper tapenade.
The entrees truly took seafood to a higher level. The pumpkin swordfish was a fresh, flaky filet with a unique holiday twist; flavored with the savory orange mash. The seared beef tenderloin was a melt in your mouth treat. The signature dish is the 2 lb steamed lobster with tarragon butter, walnuts and nectarines. Chef Toby Joseph, originally from the St. Regis Hotel in Houston, truly knows how to meld flavors. For dessert, pasty chef Jordi Panisello, originally from the Mandarin Oriental Hotel in Miami, creates visual as well as oral treats; choose from the key lime lollipops or tiramisu parfait or the caramel chocolate confection guaranteed to satisfy any connoisseur of sweets.
Cero has an extensive international wine and champagne list as well as has a full menu of specialty drinks. Pineapple mojitos go perfectly with the classic beach setting, yet one can opt for a blood orange Cosmopolitan also. Sommelier Christopher Covolo is on hand for dinner services to answer any questions one may have on spirits.
Appetizers range from $15-$20 and entrees range from $32-48. Cero is open for breakfast, lunch and dinner, 7 days a week and has a Sunday brunch from 12 noon to 3 pm.
Cero also has a private dining room for 10; yet, the capacity for the entire restaurant, indoor and out, is 140. Cero is available for private functions.
Cero
The St. Regis Hotel
1 North Fort Lauderdale Beach Boulevard off A1A.
Ft Lauderdale, FL 33304
954-302-6460
I never had seen anything like Meow Wolf. It's like walking into a surrealist dream. Bright colors, doors you can open leading to other worlds (literally), video games, VR headsets, blasting dance music. I never did any kid of hallucinogenic drugs but if Meow Wolf is what they were like, I wish I had!
The rewnowed Santa Fe hotel, La Fonda on the Plaza, the sounds were hauntingly beautiful. I was excited to spend a few days in a city that smells like sage and moves like molasses.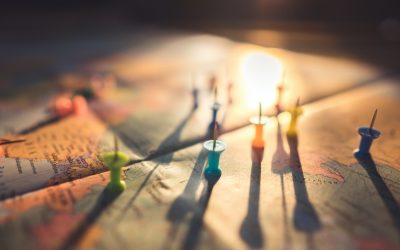 Attain dual citizenship. If one of your parents were born in a foreign country, you may have the right to become a citizen there…