Boy Meets Grill
Award-Winning Burger at Georgie's Alibi
Location: Wilton Manors, Florida, USA
The Champ. That's what the famed; award winning burger at Georgie's Alibi has now been christened. On Friday, June 4th, the Riverwalk Trust held its first annual Burger Battle on the Riverside Hotel lawn. Tickets were sold out and the event was a huge success. Competing with 15 other "burger joints", Georgie's Alibi won Judge's choice, 5-0.
13 years ago, the only establishment on Wilton Drive in Wilton Manors, was Georgie's. The place was at the heart of the gay community and with Georgie's, many other businesses opened up along the Drive. Vincent Frato, General Manager and Food Consultant at Georgie's, is proud of that fact. He stresses that he wants people to know that although Georgie's is a gay friendly establishment, Georgie's Alibi welcomes all peoples and was truly honored by this choice. "We are gay owned-straight friendly!" Frato says.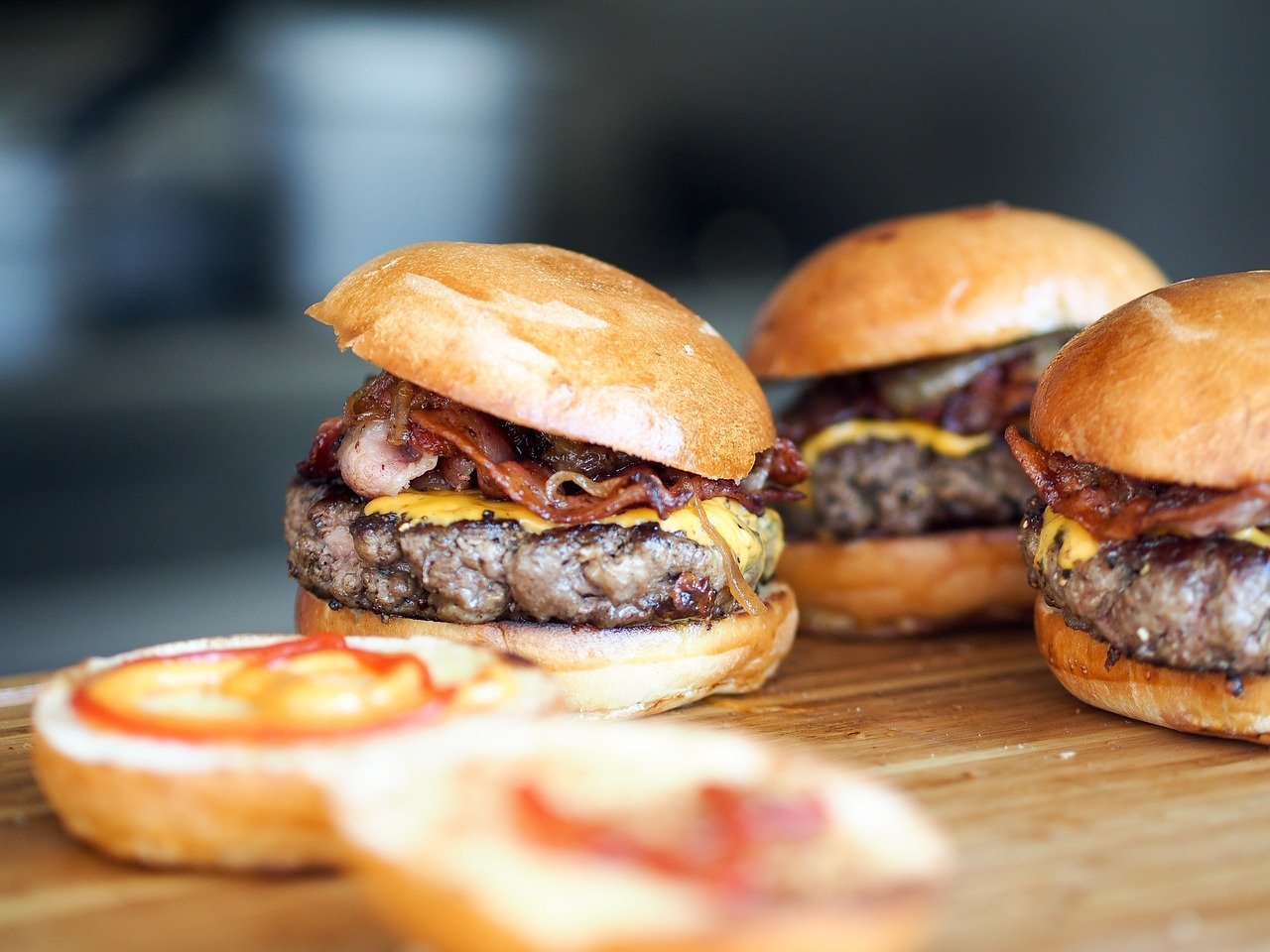 The culinary chameleon behind the Champ is head chef Ron Kerr. Hailing from Naples, Florida and hopping around other Ft. Lauderdale spots like Mancini's and even, Nordstroms, Kerr began at the Alibi 2 years ago. He began to cook at an early age and loves to "make people happy" with his delights. He explains that walking into a supermarket with fresh items and produce is like a "kid walking into a toy store". His eyes truly light up when he talks about food.
Explaining that the exact recipe of the Champ is a guarded secret, Kerr would say what goes into the prize winner: 100% seasoned ground chuck sautéed in butter and bacon fat, American cheese, caramelized onions and a lil' kickin' chipotle mayo, all resting comfortably on a fresh daily baked Challah roll. At the Battle, the Champ was served alongside a vanilla Bourbon milkshake! He also stressed that if barbecuing at home, such a yummy, yet heavy dish requires something light on the side, possibly a tomato salad or arugula salad with vinaigrette. Barbecuing is fun for Kerr, yet he emphasizes that while at his own home, everyone starts off in the kitchen and at the grill helping him out, but little by little, the folks dwindle and he winds up all alone when he turns around!
Frato also wants people to know that Georgie's Alibi is a member off the Chamber of Commerce and does wonderful catering, whether it be at the Alibi or off site. Their kick butt burger is drawing crowds but they have an incredible menu that Frato and Kerr are trying to take to the next level. Georgie's Alibi is surely known for its fun atmosphere but also, take note that this hotspot's cuisine is delish and gratifying.
You can't get any more opposite of Georgie's Alibi than The Capital Grille. Local culinary celebrity Chef Marc Gruverman, is the mastermind behind the Burger Battle's People's Choice Winner. Born and raised in South Florida, Gruverman worked in South Beach, had an apprenticeship at the Boca Hotel and Resort and most recently, was at Jackson's Steak House before gracing the Capital Grille with his talents.
Marta Larrea, Sales and Marketing Manager for the Grille, explains how thrilled the restaurant is that they won the title of People's Choice. "Any win is gratifying, but when the people choose you, it is truly humbling and an honor." Like Ron Kerr, Gruverman says his win was due to simple, powerful ingredients. And great minds must think alike, for Gruverman won't give up the secret to his burger, either. He will allow us to peek at the ingredients, however: Bacon smoked ground sirloin, 12 hour oven roasted tomatoes doused with salt, pepper and balsamic vinegar, caramelized onions, Havarti cheese, a Kosher pickle, black pepper and chive aioli on a Brioche bun.
Gruverman says that a new feature at the Grille is their pairing with the Chefs Garden- a Midwestern outfitter that grown specific, organic veggies for the Grille, according to season to ensure total freshness and with-it-ness in the culinary world. On his days off, he loves to experience South Florida's array of culinary delights, trying new places and getting ideas. When barbecuing at home, the chef says that he loves to grill all sorts of vegetables and even fruit. Stores that specialize in culinary appliances and grilling tools are coming up with state of the art pieces to barbecue all kinds of food in new ways that are very fresh and exciting.
One may not know that The Capital Grille is willing to work with any budget, for any kind of affair or event one may want. Holiday parties to special occasions, The Capital Grille will take on any allowance to make a great affair and has numerous preset menus and private rooms to choose from. They also hold wine tastings and are committed to charity work, including giving back to the Riverwalk Trust.
Larrea and Gruverman both agree that they are grateful to the Burger Battle, the Riverwalk Trust, Ft. Lauderdale and mainly, to their guests for their continued loyalty and support. Gruverman stated, "The Battle brought chefs and the community together. I am already planning next year's recipe!"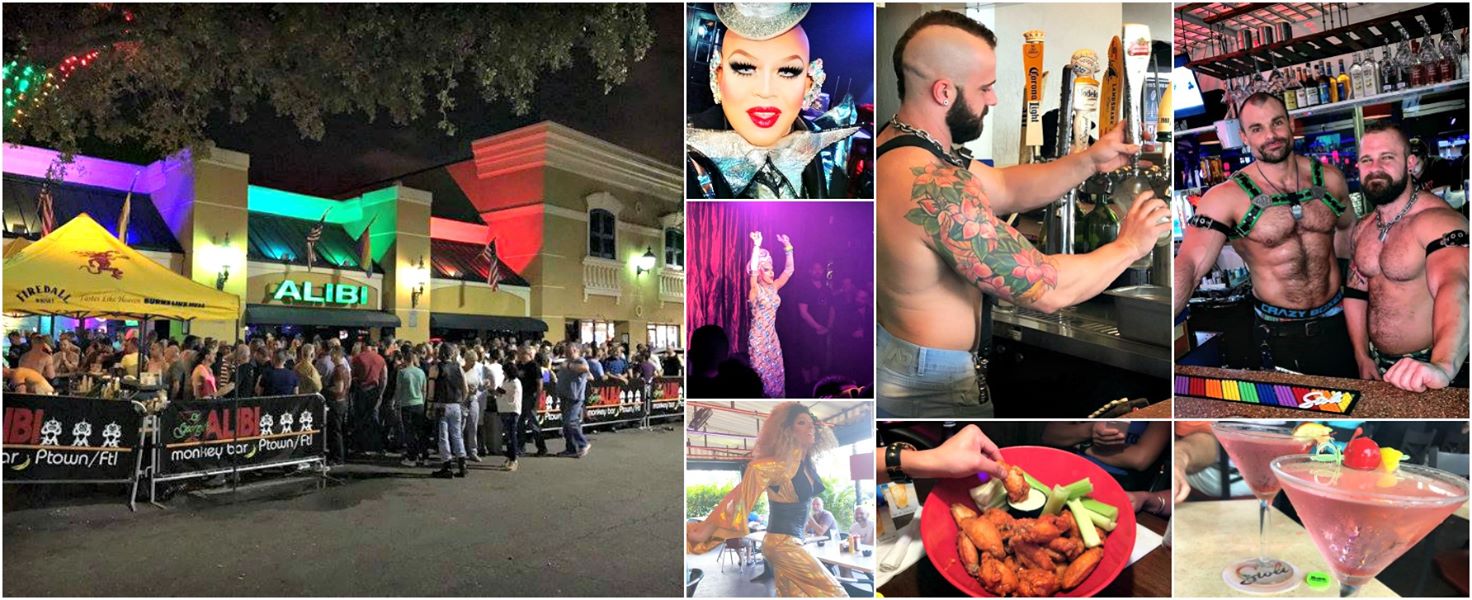 I never had seen anything like Meow Wolf. It's like walking into a surrealist dream. Bright colors, doors you can open leading to other worlds (literally), video games, VR headsets, blasting dance music. I never did any kid of hallucinogenic drugs but if Meow Wolf is what they were like, I wish I had!
The rewnowed Santa Fe hotel, La Fonda on the Plaza, the sounds were hauntingly beautiful. I was excited to spend a few days in a city that smells like sage and moves like molasses.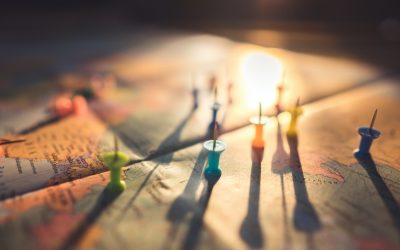 Attain dual citizenship. If one of your parents were born in a foreign country, you may have the right to become a citizen there…